ABOUT THE CONTEST
The Up Great technology contest READ//ABLE is designed to stimulate the development of new approaches to machine learning to let the artificial intelligence to understand deeply the meaning of the text and to analyze the causal relationships in a wide range of topics.
To complete the task, participants will have to go beyond the typical processing of statistical data and developing of predictions based on them.
Participants will go beyond the boundaries of algorithms for processing statistical data and making predictions based on them. They have to create a universal intelligence that will be able to understand the meaning of the human language and continue to learn independently in the course of interaction with a person.
The competition is held as part of Up Great technology competitions, a tool for the formation and support of teams that implement technical and engineering tasks that have not been solved anywhere in the world and open up new markets.
* The award paid out from the federal budget may only be paid to Russian entities and individuals — tax residents of the Russian Federation.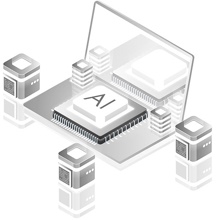 TECHNOLOGICAL BARRIER
Development of a stably working software package for identifying factual and semantic errors in academic essays, the result of which corresponds to the result of a specialist's work in a limited period of time.
TASK
To develop an AI product capable of successfully identifying semantic and factual errors in an academic essay at the specialist level within the limited time.
The volume of each essay is no more than 12,000 characters.
Solution time - no more than 30 seconds per essay.